Pavilion Grand Hotel - The perfect downtown boutique lifestyle hotel.

Enjoy one of the big city's favorite destinations and find yourself nestled within walking distance to everything historic downtown Saratoga Springs has to offer.
The original Pavilion Hotel, built in 1819, was known as the most opulent of its time. Today, the all-new Pavilion Grand Hotel distinguishes itself with the highest level of guest service, over-sized condo-style suite accommodations ranging in size from 600 to 2,300 square feet including the two-story Penthouse Loft Suites, and an exceptional full-service hotel experience.

Whether you're traveling for business or leisure, Pavilion Grand is your destination of choice. Give us a call at 518.583.2727 to BOOK your stay today!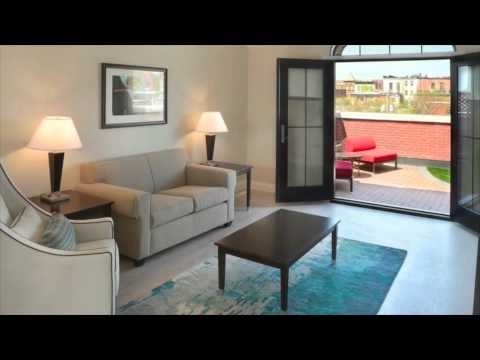 General Manager Susanne Simpson discusses the upbringing of the Pavilion Grand Hotel in downtown Saratoga Springs. Take a look inside to view the various suites and amenities that the unique boutique hotel has to offer!
CLICK ON PHOTO ABOVE TO VIEW VIDEO