Downtown Hotel - Like No Other
The Pavilion Grand Hotel in Saratoga Springs embraces the allure of yesteryear and the elegance of today, giving tribute to its namesake The Pavilion Hotel first built in 1819. A full-service luxury boutique hotel and urban resort conveniently located in the heart of Saratoga Springs, just one block from Saratoga Convention Center and one block off Broadway (named one of America's top 10 Main Streets). Pavilion Grand pays homage to its vintage Saratoga roots by embracing the rich culture, historic thoroughbred racing and healing Mineral Springs, including the Pavilion Spring which once was located within footsteps of the new Pavilion Grand Hotel.
The original Pavilion Hotel was known as the most opulent of its time. Today, Pavilion Grand distinguishes itself with the highest level of guest service, graciously over-sized condo style suite accommodations up to 2300 square feet, and an exceptional full-service hotel experience, boutique full service spa located on site and full service restaurant and bar associated on site.
*48 luxury suites, each one is unique and ranging in size from 600 to 2300 square feet of living space
*9 foot ceilings, crown moldings, King size beds, washer and dryer in every suite, 55" TV's
*Gourmet kitchens with stainless steel full size appliances, pendant lighting and kitchen islands in most suites
*100% cotton, luxury linen experience with bathrobes for guest use
*Penthouse Loft Suites feature 2 story living with 1700-2300 square feet of living space indoors and over 1500 square feet of outdoor living space. The most unique suites in the Northeast
*Exclusive Meeting and Event space located on our rooftop with landscaped terraces with fire pit
Our friendly and experienced staff desires to make your stay one of the most memorable ever. Delivering on an old world promise of exceptional guest service and experience is our top priority. If you are traveling for business or leisure, Pavilion Grand is your destination of choice. Saratoga Springs hotel of choice. Give us a call at (518) 583-2727 or BOOK your stay today!
GOLF PACKAGE
Enjoy a golf outing at the prestigious Saratoga National Golf Course in beautiful Saratoga Springs!
Reserve Now!
EXECUTIVE MEETINGS
Book Your Corporate Meeting between Jan and April and receive special incentives exclusive to this season!
Reserve Now!
MINGLE ON THE AVENUE
Mingle on The Avenue is globally inspired cuisine using locally sourced ingredients. Book your reservation using code: #Healthy and receive 10% off your dinner! Call 518.583.6682
SPA PACKAGE
Welcome to All Good Things, a wellness center that offers a juice bar, yoga studio and boutique spa dedicated to helping you nourish, relax, rejuvenate and transform the mind, body and spirit.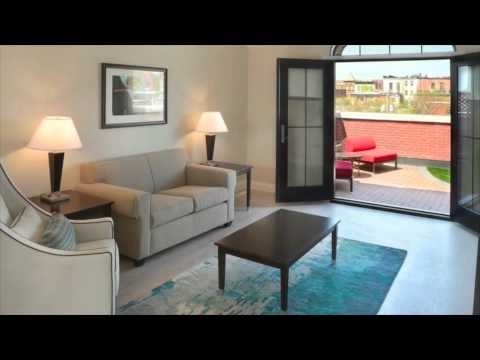 General Manager Susanne Simpson discusses the upbringing of the Pavilion Grand Hotel in downtown Saratoga Springs. Take a look inside to view the various suites and amenities that the unique boutique hotel has to offer!
CLICK ON PHOTO ABOVE TO VIEW VIDEO